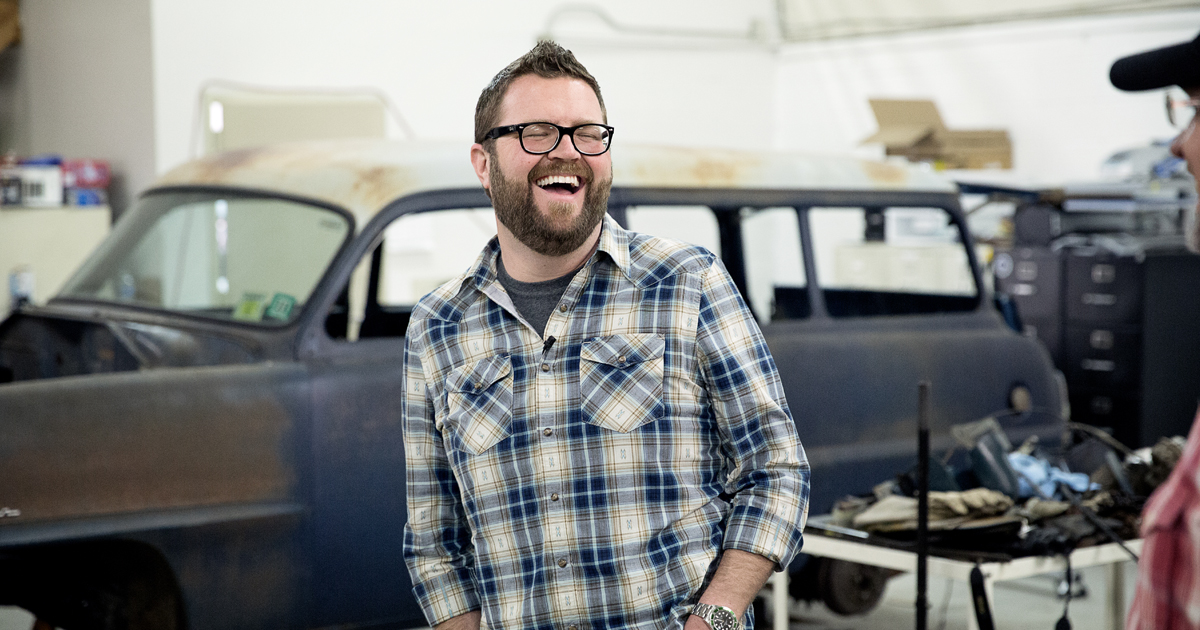 NBC Auto Racing Analyst and former host of Top Gear U.S., Rutledge Wood, will be the host of The Reveal and the Top Tech Challenge at RVX: The RV Experience, March 12-14 in Salt Lake City. The event is a national showcase designed to highlight the latest innovations and newest models in the RV market.
After graduating from the University of Georgia with a marketing degree, Wood traveled across America for Country Music Television and fell in love with the open road. In 2005, he started working for the SPEED Channel traveling the NASCAR circuit, which led him to a spot to host Top Gear US on the History Channel, airing in over 100 countries in 80 different languages. In 2015, Rutledge began covering NASCAR and a multitude of other events for NBC Sports. He's covered the Kentucky Derby, the 2016 Summer Olympics in Brazil, the 2018 Winter Olympics in South Korea and many other great events in the sports world. 2017 saw the debut of Rutledge's passion of cooking and travel with the show "Southern and Hungry" on the Cooking Channel, which highlights the love of Southern cuisine and travel.
"I spend my work life on the road at so many events that surround the RVing life style," said Wood. "Whether it's covering NASCAR for NBC Sports, or traveling with my family across the country, it's something that's a part of me. I'm so excited to be a part of The Reveal and the Top Tech Challenge and see all of the newest and greatest RVs this industry has to offer."
The Reveal, Presented by DISH Network, is a re-imagined opening session that will unveil the best of the best RVs chosen by a consumer-focused panel, and streamed online to thousands of consumers through Go RVing. Designed to excite the market just as consumers are planning their spring and summer vacations, The Reveal will take place Tuesday, March 12 from 1pm – 3pm MST.
The Second Annual RV Technical Institute Top Tech Challenge, taking place Wednesday, March 13 from 4pm – 6pm MST, will pit some of the best service techs in the country against each other in a winner-take-all live competition, to diagnose RV service issues the fastest.
For more information or to register, please visit RVX.org.
Contact: Kevin Broom, Go RVing; kbroom@rvia.org; 571-665-5844